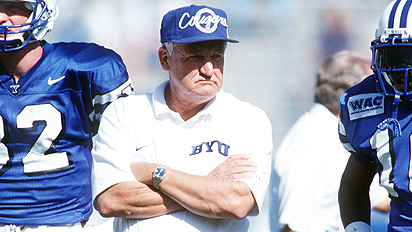 At the corner of US Highway 189 and the main street in
my hometown
of Big Piney, Wyoming, there's
a garage
that opened in 1912 or thereabouts, when only two motorcars had even made their way to that particular corner of the sagebrush, A. W. Smith's Pierce Arrow and Gull Whitman's Ford.
In its strategic location at the corner of the two most important roads in the community, it served a growing population of those who'd given up four-legged transportation for that powered by
the treasured fossil fuels under their feet
.
Along the way, one of the proprietors of the Big Piney Garage was Irwin Covey, who'd taken over from Walter Yose, Sr. after he'd taken over from the original owners, Lawrence Bess and Gull Whitman. Along with his wife Louise, he ran what we all affectionately called "Covey's" at 101 Front Street.
At some point, he offered his son-in-law the chance to join him in his business, but his daughter Patti's husband decided to take a teaching job instead in a Utah school district, and the rest, as they say, is history.
La Vell Edwards.
Saying the name "LaVell Edwards" in Utah is like saying the name "Vince Lombardi" in Wisconsin. In 1972 he was offered the head coaching position at BYU football, a role he filled until 2000. At the time of his retirement, the team ranked sixth in all-time victories. He moved the BYU Cougar football program into a
passing-dominated game
, and had such notable quarterbacks as Jim McMahon and Steve Young under his wing. He completed the 1984 season 13-0, and was named National Coach of the Year that year after he led the Cougars to a National Championship. Prior to his
final game
in 2000, the BYU football stadium was renamed
LaVell Edwards Stadium
in his honor.
LaVell could have joined his father-in-law at the garage in Big Piney. But he chose a different path. College football will never be the same.